Home  |  About NASHTU  |  Contact
21st Annual Conference of the National Association of the
State Highway and Transportation Unions
Call for 21st Annual National Conference
Please Join us for the 21st Annual NASHTU Conference!
.
April 20-22, 2020, Washington, D.C.
The National Association of State Highway and Transportation Unions (NASHTU) is a respected, national voice dedicated to advancing the interests of transportation department workers throughout the country.
The annual NASHTU Conference provides an important opportunity for transportation unions to come together and strategize how to best serve our members and deliver safe, cost-effective transportation projects for taxpayers.
NASHTU's outsized influence comes from the strength and participation of our membership.  Year after year, NASHTU has won important legislative victories by working together to defeat federal policies that would waste transportation dollars.  Most recently, we successfully shed light on the wasteful reliance of State DOTs on overpriced engineering consultants.  In fact, Congress recently included language in the federal budget asking the Government Accountability Office (GAO) to study the issue for the next fiscal year.
NASHTU is planning an impressive agenda for this year's conference including keynote addresses from Members of Congress, U.S. DOT officials, labor and good government advocacy groups, transportation industry experts, and many others.  NASHTU conference attendees will also hear presentations on ways we can fight outsourcing in our states and at the federal level.
NASHTU conference attendees will also be able to meet face-to-face with their state's Congressional Representatives and Senators during the lobbying portion of the conference.  The NASHTU Conference will feature networking opportunities, including a Group Dinner where conference attendees can get to know union representatives from other states and a Congressional Reception on Capitol Hill where they can mingle with Members of Congress and Congressional staff.
Registration for the 2020 NASHTU Conference is now open!  Register TODAY!
Did you miss last year's conference?  Are you new to NASHTU and want to take a look at our previous conferences?  Good news!  NASHTU keeps agendas, proceedings, and photos of past conferences.  Click here to view NASHTU's conference history.  If you have questions about the NASHTU Conference, please contact Nadine Westcott at 916/446-0584 or via email at nwestcott@nashtu.us.
When and Where
When
Start: 8:30 a.m. on Monday, April 20, 2020
End: Noon on Wednesday, April 22, 2020
Where
Hyatt Regency Washington on Capitol Hill
400 New Jersey Ave NW
Washington, DC 20001
Contact Us
Questions about the 2020 NASHTU Conference?  Please contact: Nadine Westcott (nwestcott@nashtu.us)
Registration
Registration
To register for the 2020 Conference, please provide the following:
Agenda
2020 NASHTU Conference Agenda (coming soon)
The NASHTU Conference will convene on Monday morning, April 20 at 8:30 a.m. and conclude on Wednesday afternoon, April 22 at Noon.  Please plan your travel accordingly. 
Accommodations
Hotel Information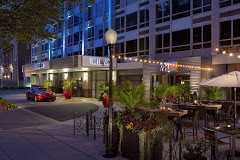 Hyatt Regency Washington on Capitol Hill
400 New Jersey Avenue NW
Washington, DC  20001
202/737-1234

NASHTU has secured a special room rate at the Hyatt Regency Washington Hotel of $339 per night (single/double occupancy).  The hotel will also honor the special room rate for up to two days prior to and after the conference, subject to hotel availability.  Reservations can be made by clicking here or calling the hotel at 202/737-1234.  Please be sure to mention the NASHTU Conference when booking your accommodations.
.
Members of NASHTU
Sustaining Members of NASHTU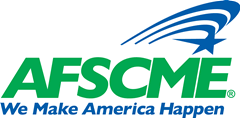 AFSCME (Washington, D.C.)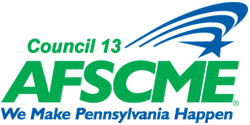 AFSCME Council 13  (Pennsylvania)

American Federation of Teachers (Washington, DC)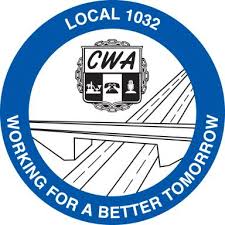 Communication Workers of America Local 1032 (Trenton, NJ)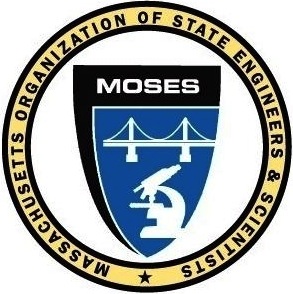 Massachusetts Organization of State Engineers & Scientists (Boston, MA)


Michigan Public Employees SEIU Local 517M (Lansing, MI)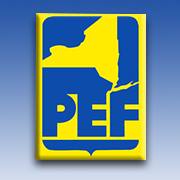 New York State Public Employees Federation (PEF), AFL-CIO (Albany, NY)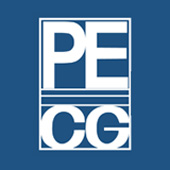 Professional Engineers in California Government (Sacramento, CA)
General Members of NASHTU
AFSCME Council 32 (Madison, WI)
AFSCME Local 375 DC 37 (New York, NY)
AFSCME Local 882 (Milwaukee, WI)
AFSCME Minnesota Council 5 (St. Paul, MN)
Alaska Public Employees Association/AFT (Juneau, AK)
American Federation of Teachers (Washington, DC)
Association of Engineering Employees of Oregon (Salem, OR)
Communications Workers of America (Washington, DC)
Connecticut State Employees Association (CSEA) (Hartford, CT)
Council of Engineers and Scientists Organizations (CESO)
CSEA Local 1000 (Albany, NY)
International Federation of Professional & Technical Engineers, AFL-CIO & CLD
International Federation of Professional & Technical Engineers Local 21 (San Francisco, CA)
International Federation of Professional & Technical Engineers Local 400, RIDOT Professional Employees Association
(East Providence, RI)
International Federation of Professional & Technical Engineers, AFL-CIO & CLC (Washington, D.C.)
Maine State Employees Association/SEIU Local 1989 (Augusta, ME)
Minnesota Government Engineering Council (St. Paul, MN)
Montana Public Employees Association (Helena, MT)
New York State Public Employees Federation (PEF), AFL-CIO (Albany, NY)
Ohio Civil Service Employees Association, Local 11 AFSCME, AFL-CIO (Westerville, OH)
Oklahoma Public Employees Association (Oklahoma City, OK)
PTE Local 17 is now PROTEC17 (Seattle, WA)
SEA/SEIU  1984 (New Hampshire)
SEIU Local 285 (Roxbury, MA)
SEIU Local 503, Oregon Public Employees Union (Salem, OR)
Service Employees International Union (Washington, DC)
Transportation Employees Association of Missouri (Jefferson City, MO)
Teamsters Local Union No. 916/IBT (Springfield, IL)
Wisconsin State Engineering Association (Madison, WI)
Featured Speakers and Guests at the 2019 NASHTU Conference